Praise & Testimonials
I'll never forget the day I met Iliani and my life changed!
When we met, I couldn't have guessed how much I'd benefit from working with her. I'd just lost two members of my immediate family and was deep in grief. Iliani's coaching helped me get through those worst of times and to find strength in my vulnerability.
She helped me find hope when all I saw was despair. She helped me find courage when I felt terribly weak. Iliani's approach to coaching is co-creative although I give her tremendous credit for her spot on insight. She inspired me to find the grace in grief. She was and continues to be the light in this dark chapter. I'm thrilled she is my partner!
Brenda Kinsel
Image Consultant, Author, Trainer
brendakinsel.com Fashion & Style
brendakinseletc.com Image Training
Iliani can listen.  She hears not just what an individual says, but she somehow hears the pain, the fear, the possibilities, the hope in what folks are saying.
I refer people to Iliani for a wide range of possibilities.  She starts with and stays with where the person is, right now, right here.  Emotional issues come up, but the work continues to move forward, gently, persistently, successfully.
She works with people who know what they want and have not found the path to get there.  AND she works with folks who are sort of spinning, not knowing what they want, what is next, why things are not going the way they want them to go. 
She can tease open the readiness, the hope, the wondering about what might be possible.  It is a joy to see people come to themselves and to their true path in working with her. 
Ellen Barnett, MD
Integrative Medical Clinic Foundation 
Director – Outreach and Program Development 
Creator – Imagine YOU as you want to be 
www.imcfound.org 
Integrative Medical Clinic of Santa Rosa
Medical Director
www.imcsr.com
Clinical Professor
Department of Family and Community Medicine
UCSF School of Medicine 
"IIiani is a dynamic thought-provoking teacher, a person who infuses her inquisitive nature into every challenge. Her compassion cradled all the joys and difficulties that traversed our time together."
In the midst of a major life challenge, and over the course of 8 weeks, Iliani demonstrated the power of life coaching.
I can't say the process was easy, but Iliani's coaching process helped me identify key barriers I had unknowingly placed in my own way, helped me to bring clarity to my future, and to create a tangible method for letting go of the past.
Most importantly, her coaching kindled my ability to embrace the now with a depth I had not experienced before.
Iliani is a treasure of immeasurable value and I recommend her work to anyone interested in not only digging deeper, but also learning to expand one's vision to see the obvious.
Karen
Mom in Malibu

Whether one believes in chance meetings or divine intervention I can honestly say Iliani came into my life at just the right moment!
I met Iliani while calling to get information about a local women's health center, and can honestly say I was not thinking about working with a life coach at that time.  I was, however, in the midst of experiencing sadness, confusion and an overall lack of energy for my own life.
More and more I could sense a new self trying to emerge – but I felt stuck about where to start and what that new self was supposed to look like.  
I felt as though my previous life force had literally dried up and withered away years ago. I was totally "going through the motions" and not getting anywhere but depressed. Here I was in my early 50's – divorced from a 20+ year marriage, my son just having left home, and feeling stuck in a 15-year career I had lost enthusiasm for a long time ago. I felt very drained, and not sure what to do next.
A few minutes on the phone with Iliani and I immediately sensed her candid nature, her compassion and her sincerity. As I have often done in my life, I decided on a whim to try working with her as a life coach and I am so pleased I did!
Now a few months later, with Iliani's supportive and creative guidance, I have made huge strides in identifying and loving my changing new self, clarifying new desires and possibilities, and overcoming some very limiting and unhealthy beliefs that had developed over the years.
I have started to feel totally positive and excited about my life again!   What felt like a downward spiral now feels quite the opposite – a wonderful new vital time of life! And a new way of learning to embrace change, rather than fear it. I look forward to continuing this wonderful work with her!
Lisa Hantzsche, Realtor
Kennedy & Associates – Gualala
mendocinocoasthomes.com
"Iliani is a natural listener who reflects back what she hears on a deep level. Her coaching helped me release stagnant energy and challenging blocks, bringing more ease into my life."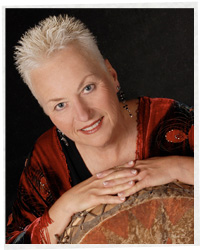 Her full presence and skillful feedback inspired me to work through some of my deepest fears, enabling me to take actions toward my goals that that hadn't seemed possible before.
In just one session with her health coaching, I was able to learn how to nurture myself in many diverse ways, not just through diet, to achieve a greater sense of inner spaciousness and well-being almost instantly.
I highly recommend Iliani as a collaborative and enlivening health coaching partner!
Barbara Borden
Drummer, Teacher, Ceremonialist
bbbeat.com

Iliani has been a beacon of light guiding me toward a much clearer picture of who I am and what I am capable of accomplishing.
When I met Iliani, I was drifting in a murky fog of low self-esteem, self-defeating perspectives and chronically annoying health issues. She has taught me how to "show up" for myself – how to keep myself in the equation as I navigate life choices. She is a treasure trove of resources, ideas and insight. I am able to finally see and believe in my own value and move forward.
Thank you Iliani for being my Lighthouse!
Joli in Sonoma County
"To say that Iliani Matisse has great people skills is such a massive understatement. She is a born leader with an uncanny ability to navigate the most stressful and challenging situations and personalities with lighthearted grace and ease."
Okay… I'm a fan. I was one of Iliani's leaders in a year-long leadership program. Iliani has a great capacity to meet people right where they are and have them feel supported, held and empowered. It's rare in this "go-go" world of today to find someone who can produce results without sacrificing people. Yet, that epitomizes Iliani.
I'd trust Iliani with any group of people I could imagine. Her leadership style is both collaborative and inclusive. Blend that with her ability to hold a clear vision and lead with integrity and you have someone who can create grace, fun and ease from even the most difficult circumstances while delivering on time, every time.
She is a fierce ally with spine, courage and heart.
Karen Kimsey-House
President & Co-Founder
The Coaches Training Institute
thecoaches.com

Iliani's approach is gentle and kind, strong and straightforward.
Iliani provided me with extraordinary safety as my coach. Her presence is equally strong whether we worked in person or on the phone. I had the opportunity to experience both.
She makes very clear that she is "on my side," and that she strongly supports me developing more trust and confidence in my own innate power. She listens very closely to everything I say, and I am consistently struck by how accurately she understands me. I know that my disclosures are honored with great empathy and no judgment whatever.
The whole point is that I move ever more toward creating what I want, and Iliani is very clear that she is my champion for that. She helps me recognize what stands between me, and what I want to get to. She melds the information I give her about myself with her creative ideas about what I might do on my own behalf to work toward whatever I want to accomplish for my own life, all the while being clear that she has no attachment to anything she may suggest. I have deep comfort and reassurance, as well as hope for the transformative process with Iliani as my coach.
Martha
Santa Rosa, California
"It seems that there is nothing Iliani can't do – and do with caring, competence, intuition and inspired collaboration – critical qualities for a holistic health coach. She is a natural leader who inspires creativity and responsibility in others."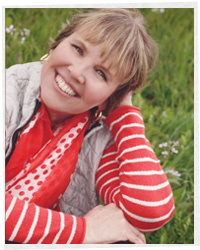 Iliani and I have worked together in many capacities. As the co-founder of a personal growth company, Lucid Living, I have had the pleasure of her participation in our live programs. Out of her own personal work and commitment to her own transformation, she can optimize a learning environment by asking provocative questions, modeling openness and encouraging full self-acceptance in participants.
Her enthusiasm for personal evolution and transformation is contagious and lights up those around her.
I have also participated in Iliani's personal growth program, Claiming 50 & Beyond: Reinventing Midlife. She was the co-designer, producer and course co-leader – demonstrating skill in all phases of the project. Iliani understands the critical relationship between our individual transformation and the collective evolution that is underway globally. The course effectively lead me through a very intimate journey that, then, I was able to apply actively in my life to achieve the changes I wanted to make.
Iliani is highly imaginative and creative. Pair that with her "can do" and " let's get it done" attitude and I think you have the recipe for some life-changing, fun, holistic health coaching.
Jeanine Mancusi
Co-Director, Lucid Living
lucidliving.net
"Iliani coaches with compassion, sensitivity, boundless energy, enthusiasm and knowledge."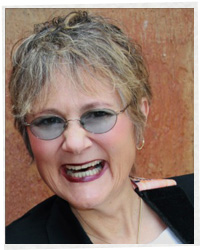 I have never given myself the time or energy to focus on taking care of my body.  And, I have been on diets on and off much of my life. What felt like a daunting never-ending task of dieting has now become a path of EATING my way to great health and my desired weight.

I am truly grateful for her direct, realistic insightful coaching style.

Willow Wray
Singer, Songwriter, Entertainer
willowwray.com

Comment